Gweinidog Swyddfa Cymru yn cefnogi ymgyrch "Send a Friend to School"
Heddiw, croesawodd Gweinidog Swyddfa Cymru, David Jones, blant ac athrawon o ysgol gynradd ym Mae Colwyn i bencadlys Swyddfa Cymru yn Whitehall…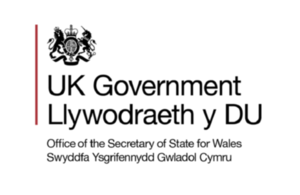 Heddiw, croesawodd Gweinidog Swyddfa Cymru, David Jones, blant ac athrawon o ysgol gynradd ym Mae Colwyn i bencadlys Swyddfa Cymru yn Whitehall, i fynegi ei gefnogaeth i ymgyrch 'Send a Friend to School'.
Teithiodd plant o ysgol Pen y Bryn i Lundain i dynnu sylw at eu rhan yn yr ymgyrch sydd a'r bwriad o ysgogi arweinwyr y byd i sicrhau bod pob plentyn yn cael mynd i'r ysgol, lle bynnag y maent yn byw.
Mae ymgyrchwyr ifanc mewn dros 100 o wledydd yn rhan o 'Send a Friend to School', ac mae'n cael ei rhedeg gan bartneriaeth o elusennau dan yr 'Ymgyrch Fyd-eang ar Addysg'.
Cafodd plant ac athrawon o'r ysgol yng Ngogledd Cymru - sydd wedi ymgyrchu ers amser i hyrwyddo pwysigrwydd addysg i bawb - y cyfle i fynd ar daith o amgylch ddau Dŷ'r Senedd cyn mynd i Dŷ Gwydyr i gyfarfod Mr Jones a thrafod eu hymdrechion diweddaraf wrth gefnogi'r mudiad.
Wrth siarad ar ol eu cyfarfod, dywedodd Mr Jones:
"Roedd yn bleser gen i groesawu disgyblion ac athrawon Ysgol Pen y Bryn i Dŷ Gwydyr unwaith eto. Mae'r ysgol hon wedi ymgyrchu ers amser i hyrwyddo pa mor bwysig yw hi fod pawb yn cael addysg, ac roeddwn wrth fy modd yn cael dangos fy mod i'n cefnogi eu hymdrechion diweddaraf.
"Mae addysg yn hawl gyffredin ac yn rhywbeth na ddylid fyth ei chymryd yn ganiataol. Gall agor byd llawn cyfle a dyna pam mae'n rhaid i ni gyd barhau i weithio gyda'n gilydd i wneud yn siŵr bod pob plentyn yn cael y cyfle i gael addysg dda - o ble bynnag y maen nhw'n dod."
DIWEDD
NODIADAU I OLYGYDDION
Cyhoeddwyd ar 26 June 2012