News story
Wales Office Minister supports "Send a Friend to School" campaign
Wales Office Minister David Jones today welcomed children and teachers from a Colwyn Bay Primary school to the Wales Office's Whitehall headquarters…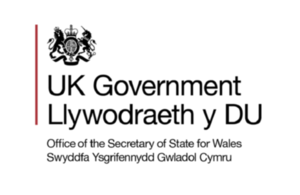 Wales Office Minister David Jones today welcomed children and teachers from a Colwyn Bay Primary school to the Wales Office's Whitehall headquarters to lend his support to the 'Send a Friend to School' campaign. 
Colwyn Bay School Children and Teachers with Minister David Jones
Children from Ysgol Pen y Bryn School travelled to London to highlight their involvement in the campaign designed to galvanise world leaders into ensuring every child can go to school, no matter where they live.
Run by a partnership of charities under the 'Global Campaign for Education' (GCE), 'Send a Friend to School' involves young campaigners in over 100 countries.
Children and teachers from the North Wales School - which has long campaigned to promote the importance of education for all - were given a guided tour of the Houses of Parliament before visiting Gwydyr House to meet with Mr Jones to discuss their latest efforts to support the movement.
Speaking following their meeting, Mr Jones said:
"I was delighted to welcome the pupils and teachers from Ysgol Pen y Bryn School to Gwydyr House once again. This school has long campaigned to promote the importance of education for all and I was delighted to be able to show my support for their latest efforts
"Education is a universal right and something that should never be taken for granted.  It can open up a world of opportunities and that is why we must all continue to work together to ensure every child have the chance to receive a good education - regardless of where they come from."
Published 26 June 2012