News story
Wales Office Minister supports launch of Disability and Health Employment Strategy
"Important we continue to support people facing barriers into employment"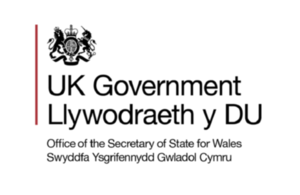 The launch of a new strategy designed to break down barriers that prevent disabled people from getting into work has been welcomed by Wales Office Minister Stephen Crabb.
The paper launched by the Department of Work and Pensions (DWP) today (17 December) sets out proposals to support employers to recruit, and develop disabled people with health conditions and providing both mainstream and specialist employment support. It aims to enable more disabled people and people with health conditions to fulfil their aspirations of having a career.
The paper marks the next stage in DWP's ongoing conversation with disabled people, people with health conditions, employers, local authorities, employment support providers and other stakeholders, about how best to build on progress already made.
Universal Credit will complement the support and incentivise people into work, whilst simplifying the complexities in the current welfare system.
The 'Health and Work Service' review is due to rollout in 2014 and will specifically support individuals with health conditions or impairments to stay in work.
Wales Office Minister Stephen Crabb said:
"The launch of the Disability and Health Employment Strategy today is very important to people across the UK, but even more so in Wales.
"Many disabled people and people with health conditions can, and do, currently work, however many have historically struggled to find the help need to fulfil their career aspirations.
"Whilst this Government has already taken significant steps in redefining how they can help individuals who can work but face barriers to employment, more needs to be done to break down the barriers, and often misperceptions about what they are capable of doing.
"In Wales, the proportion of disabled people that are in employment has increased. The strategy launched today, will have an important effect in Wales, which has proportionally the highest number of disabled people
"It is important that we continue to work closely with the Welsh Government with a focus on skills, health and young people - as highlighted in the Chancellor's Autumn Statement earlier this month – to ensure that the successes of this strategy extends to Wales, enabling more people who are able to work to do so."
Note to Editors:
For further information please contact Sahar Rehman on 020 72701362
For further information on the strategy, please click here
Published 17 December 2013
Last updated 19 December 2013
+ show all updates
Added translation
First published.