Press release
Disability and health employment strategy launched
Our new strategy sets out ideas on how to help more disabled people and those with health conditions get into and stay in work.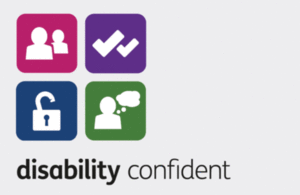 We've published a new strategy setting out ideas on how to help more disabled people and those with health conditions get into and stay in work.
Building on the success of the #disabilityconfident campaign, and as part of the government's long-term economic plan, the proposals in the strategy look at what can be done for both employers and individuals, to enable more disabled people and people with health conditions to fulfil their aspirations of having a career.
Many disabled people and people with health conditions can and do work, and while the employment rates for disabled people have increased gradually over the years, they remain significantly lower than for non-disabled people.
Minister for Employment, Esther McVey, said:
It is right that disabled people and people with health conditions have the opportunity to use their skills and talents to play a full role in society, and working is a key part of this.

This strategy is a really important step in the discussion about what we need to do to ensure employers understand the benefits of hiring disabled people and people with health conditions, and that people get the right individualised support from the government.
Minister of State for Disabled People, Mike Penning, said:
I'm proud that the UK is a world leader in disability rights, as demonstrated by our Disability Confident campaign to support employers and businesses to employ more disabled people. Being disability confident means recruiting, promoting and retaining a diverse and talented workforce. If employers are not disability confident, they risk overlooking a wealth of talent.

However, there is a still a long way to go. Looking at what people can do is the key to how we change perceptions of disability and ill health in our country. It is how we will increase the employment opportunities for disabled people in Britain and break down the barriers to work.
Louise Hunt, paralympian tennis player and young ambassador who advised on the young people's chapter as part of the Task and Finish group said:
I have particularly been excited about the work of creating positive role models, to give young people someone who they can relate and aspire to. The key issue from my perspective is in enabling young people to raise their expectations and ambitions and give them the confidence, resources and opportunities to pursue these goals.

The positive interventions which young people receive at school, college and university are crucial in helping shape their future both in society and on a personal level. It's imperative that young people are supported from the beginning and that their focus is about reaching their potential and not their limitations.
The paper sets out some high-level proposals about:
supporting employers to recruit, retain and develop disabled people and people with health conditions, through a new offer including a 'One Stop Shop' and a revamped Disability Symbol
enabling more young disabled people and people with health conditions to make a successful transition from education to employment, enabling high aspirations through initiatives such as role models and knowledge packs
developing a new gateway to our employment services, to ensure that disabled people and people with health conditions get the right support at the right time to enable them to get into or get back into work
improving our specialist employment support offer for disabled people and people with health conditions by ensuring that it includes a number of key features, including greater personalisation, better integration of local services, better use of local providers and a greater focus on supported employment
improving our mainstream employment support offer for disabled people and people with health conditions by developing the evidence base about what is most effective in supporting them into employment
developing more effective approaches for supporting people with mental health problems to get into work, focusing particularly on better alignment between employment and health services and building on the proposals outlined by the Task and Finish Group and the Psychological Wellbeing and Work project.
Today's paper will be followed by a delivery paper next year, which will build on feedback to the strategy. Any thoughts or feedback about the paper can be emailed to dhes.comment@dwp.gsi.gov.uk.
More information
Further supporting quotes –
Mike Cherry, National Policy Chairman, Federation of Small Businesses, said:
The FSB has long called for better communication on the support available to small businesses when employing a disabled person. As such, the announcement of a new 'One-Stop-Shop' providing small firms with advice and assistance is encouraging and should help more employers recruit and retain employees with health conditions or disabilities.
Caroline Waters OBE, deputy chair of the Equality & Human Rights Commission and chair of the young people's Task & Finish Group said:
With 6% of all young people in the UK either being born with or acquiring a disability during childhood we can not afford either morally or economically to limit their life choices. I was delighted to Chair the group looking at the issues faced by these young people who by the age of 26 remain 4 times more likely to be unemployed than their non-disabled peers.

The simple recommendations described in this report are easy to implement, cost effective and will change lives. Working together with the professionals in medicine, social care, education and the private sector we can raise the aspirations of young people and those who shape their early lives ensuring that their talent and future economic contribution is not stifled by low aspirations, low educational expectations and unnecessary barriers to the labour market.
There are 11.5 million working age people in Great Britain with a long-term health condition. More than half (6.5 million) are classified as disabled under the Equality Act definition.
According to the second Quarterly Labour Force Survey this year, the employment rate for working age people with a long-term health condition is 58%, compared with 77% for working-age people without a health condition. For disabled people it is lower, at 45%, and for individuals with a mental health condition it is only 37%.
Universal Credit will ensure that this support is more tailored and that it is easier and more financially rewarding for individuals to move into work.
Contact Press Office
Media enquiries for this press release – 0203 267 5161
Press Office
Caxton House
Tothill Street
London
SW1H 9NA
London Press Office (national media and London area enquiries only – not questions about personal claims) 020 3267 5144
Out-of-hours (journalists only) 076 59 108 883
England and Wales (local media enquiries) 029 20 586 then 097 or 098 or 099
Scotland (local media enquiries) 0131 310 1122
Follow DWP on:
Published 17 December 2013