Press release
Wales Office Minister sees Big Society in action in Llandudno
Wales Office Minister David Jones will today (12 July) chair the second Wales Office-led Big Society Advisory Forum in Llandudno. The meeting…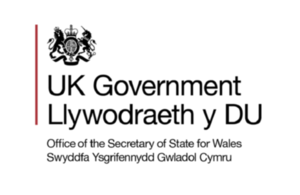 Wales Office Minister David Jones will today (12 July) chair the second Wales Office-led Big Society Advisory Forum in Llandudno.
The meeting will examine ways to engage communities in projects, partnerships and social enterprises in their neighbourhoods with a view to helping people determine their futures.
One project already making an impact in the area is social enterprise Vi-Ability. Mr Jones will visit the organisation, which works to transform local football clubs into centres of 'opportunities & leadership' for individuals in their community through education, training & employment.
Vi-Ability also offers businesses and individuals of all ages a chance to develop their commercial management skills as well as providing 'hands on' practical experience.
Mr Jones met with Project Founder Kelly Davies, an ex-international footballer who is also the youngest woman to obtain an MBA in the Football Industries. Her work focuses on tackling the issues of commercially unsustainable football clubs and youth disengagement in education.
She escorted the Minister to the "Graffiti Art" Project, at Conwy United's ' Y Morfa ' stadium. Led by local artist, Andrew Birch, the activity provides both young & older Vi-Ability project participants with an opportunity to broaden their knowledge of the Graffiti Art form, and a chance to develop their own personal artistic skills by painting a mural in the main north stand of the ground.
Ms Davies said: "We are delighted to welcome the Minister to Vi-Ability and inform him about our successes to date and the innovative ideas we have for our future.  We want to make a lasting impression and impact on our community and we are looking forward to fostering our existing partnerships and creating new relationships with other organisations over the coming months."
Mr Jones said: "The Big Society Forum is a very useful vehicle in providing support, opportunities and networks for those who want to invest in the future of their communities. Although The Forum itself is in the early stages, I can already see it is a helpful tool in exploring the issues that could unlock our potential in Wales."
"I was pleased to have the opportunity to visit Vi-Ability today to see the great work Kelly Davies is doing in her community. Vi-Ability is making a real impact in Conwy and helping individuals develop key life and employment skills. It shows that if we encourage people to step forward and play their part, we won't just make our society fairer and more cohesive; we will create the conditions for a more inspirational, entrepreneurial culture."
Published 12 July 2012