Press release
Wales Office Minister hears from key stakeholders on protecting older people
Baroness Randerson hosts roundtable in Cardiff alongside Age Cymru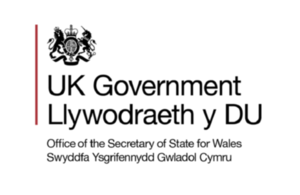 Protecting older people from the threat of financial scams was the focus of discussion at today's Round Table Event hosted by Wales Office Minister, Baroness Jenny Randerson and Age Cymru (25 November).
Supporting the charity's 'Scams and Swindles' campaign representatives from across Wales and the UK, including Royal Mail, Ofcom, Action Fraud, Citizens Advice and the Energy Saving Trust will gather at the Wales Office in Cardiff Bay. They will discuss how they can work together to better protect older people, and to help prevent older people in Wales falling victim to financial scams.
Key speakers will include Gerry Keighley, Campaign's Co-ordinator at Age Cymru, and Marilyn Baldwin founder of the Charity "Think Jessica", set up after her Mother, Jessica, became a victim of targeted Scams.
Wales Office Minister Baroness Randerson said:
"Financial scams are a serious modern problem for us all, but are particularly distressing when they target older, more vulnerable parts of our society.
"This Government is committed to action on this and that is why I have brought together relevant stakeholders today to understand what work is already being undertaken and to identify further actions to protect this vulnerable group.
"Organisations must work together to reduce older people's exposure to such scams, and to raise awareness of the steps that can be taken to ensure that fewer older people become victim to unscrupulous individuals.
"The work that Age Cymru and Think Jessica are doing is vital to protecting older people, but all the organisations in attendance today have a role to play in strengthening that protection so that together we can reduce further cases of scams."
The meeting comes in the month after Wales Office Minister Stephen Crabb responded to a Westminster Hall debate on the Protection of Older People in Wales from fraud and scams.
Gerry Keighley, Age Cymu said:
"Age Cymru is hoping for a constructive meeting in which increasing protection for older people against scammers is thoroughly addressed. We want to work constructively with commercial companies such as Royal Mail and BT and with the authorities to develop barriers that can keep crooks away from older and vulnerable people."
Published 25 November 2013