Press release
Wales Office Minister Alun Cairns welcomes Network Rail proposals to modernise railways in Wales
Alun Cairns: "It is essential that Wales has cutting edge transport links."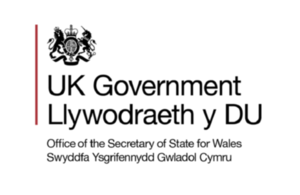 Wales Office Minister Alun Cairns today (4th March) welcomed proposals by Network Rail to modernise the railway in Wales to meet future demand for passenger and freight journeys.
Responding to the launch of Network Rail's draft Welsh Route Study, Wales Office Minister Alun Cairns said:
It is essential that Wales has cutting edge transport links to move people to jobs, encourage investment and help grow our economy - a key part of our long term economic plan.

I welcome Network Rail's initial proposals to modernise the railway across Wales which could include the electrification of the North Wales Main Line.

I have met with businesses from both sides of the border and they are clear that electrification would provide a real boost to the region's economy and help us to create our own Northern Powerhouse.

Network Rail shares our ambitions to improve connections, cut journey times and create world class transport infrastructure in Wales.
In January, Mr Cairns hosted a hosted a transport summit with business leaders in North Wales to discuss maximising the opportunities for economic growth in the region.
Last year, the Prime Minister announced that the UK government had agreed a funding package with the Welsh government to electrify the Valley Lines.
Under the package, the UK government will cover the full costs of electrifying the Great Western mainline to Swansea and devolve the Wales and Borders rail franchise, so that the Welsh government decides the new franchise in 2018.
The UK government has also pledged more than £10million funding for the Halton Curve project, a railway line to connect Liverpool, Cheshire, Warrington and North Wales.
Read the draft Welsh Route Study here
Published 4 March 2015