Press release
Wales Flies the Flag to lead Armed Forces Day 2010
Flags being raised across Wales and the rest of the UK show public support and respect for our Armed Forces - past and present, Welsh Secretary…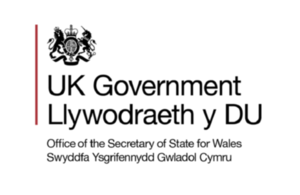 Flags being raised across Wales and the rest of the UK show public support and respect for our Armed Forces - past and present, Welsh Secretary Cheryl Gillan said today.
Mrs Gillan attended a  ceremony at Cardiff Castle to raise a flag to officially launch a week of events leading up to Armed Forces Day on Saturday, 26 June.
Cardiff is the official host city for Armed Forces Day 2010 and the city will be leading the celebrations as the nation prepares to honour our Armed Forces.
On Saturday, the Welsh Secretary will be alongside HRH the Prince of Wales, the Duchess of Cornwall and Defence Secretary Dr Liam Fox at a day of events at Cardiff Castle and Cardiff Bay.
The 'Fly the Flag' campaign resulted in communities across the UK, including all Welsh local authorities, simultaneously hoisting the Armed Forces Day Flag today at 10.30am.
Speaking following the ceremony, Mrs Gillan said:  "Today marks the start of events culminating in Armed Forces Day on Saturday. As Cardiff is hosting this year's national celebrations Wales will truly be flying the flag to honour our service men and women.
"Armed Forces Day gives us the opportunity to show our appreciation of the huge sacrifices made by those who have, are or will serve for their country.
"This national day also gives us the opportunity to remember our soldiers currently deployed in different parts of the world.   Welsh members of the Armed Forces have and continue to play a key role in Afghanistan and events like today enable us to acknowledge the big contributions they make.
"I'm proud that Wales has been chosen to lead this year's event for the United Kingdom. I'm certain people across Wales will join the rest of the UK in showing their support and respect to our Armed Forces over the coming days and I look forward to showing my support at Armed Forces Day on Saturday."
Published 21 June 2010