Press release
Waiting times for talking therapies
Response to article in The Times about some patients waiting for talking therapies.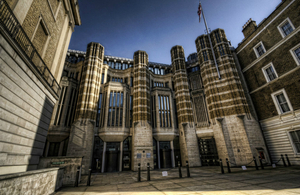 The Times has reported that a number of patients with dementia and other mental health problems are waiting more than three months for talking therapies such as counselling.
In response, a Department of Health spokesperson said:
"We recognise that positive mental health is key to good overall health and it's important people have swift access to high quality services. We are investing £400m over the next four years to expand access to IAPT services across England. Since the IAPT programme began in 2008 over 600,000 people with mild to moderate depression have entered treatment.
"The IAPT programme leaders continue to work with the NHS to improve access to psychological therapies.
"NICE published revised guidance on treating depression in October 2009 and in response IAPT services have trained practitioners in four new evidence based therapies to increase capacity. These therapies are now becoming more widely available."
Published 2 August 2011