News story
VTE Risk Assessment Data Collection, July to September 2011
The Department published Venous Thromboembolism Risk Assessment data for quarter two 2011-12 today.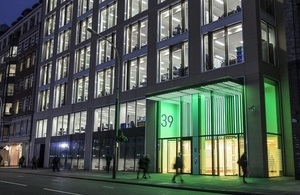 The key points from the latest release are:
Of the 3.3m adult patients admitted to NHS hospitals  88% received a VTE risk assessment on admission, an increase compared to Q1 2011-12 (84%).
the proportion of admissions receiving a VTE risk assessment was higher for Independent Sector providers (96.1%) than for NHS acute providers (88.2%)
half of all adult admissions who were risk assessed for VTE increased from 95% to 98%.
209 providers reported that at least 90% of adult admissions were risk assessed for VTE, compared to 131 in June 2011, and 18 in July 2010.
For more information see VTE risk assessment data collection, July to September 2011
Published 2 December 2011