Vote for the country's top local crime fighter
The search for the most innovative crime fighting project in England and Wales entered its final phase today as the public vote for the 2012 Tilley Awards went live.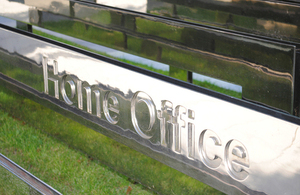 Eleven projects are in the running following a nationwide search over the summer.
The public vote is hosted on the Home Office website with the winner due to be announced in December.
Positive changes for local communities
Minister of State for Crime Prevention Jeremy Browne said: 'The Tilley Awards are recognised across the world for highlighting the very best of British crime fighting and this year is no exception. Today's finalists should be proud that they have beaten some tough competition to make it through to the finals. 
'These projects show that when police, councils, charities and the public work together they can make the real, positive changes to issues that matter to local communities.
'I want the public to feel as engaged as possible in how crime is tackled locally which is why we are once again opening the shortlisted entries to a public vote. I would encourage anyone to view the excellent projects on the Tilley Awards shortlist and select their favourite.'
Background
The Tilley Awards were set up in 1999 and are named after Professor Nick Tilley, who has carried out considerable work in the UK, to develop problem-oriented policing. The awards are funded by the Home Office to encourage and spread best practice in crime fighting approaches across England and Wales.
More than seventy projects entered this year's competition. The public vote closes on 2 November.
Published 20 September 2012