News story
Volunteer to make a difference to the way regulations are enforced
Volunteers all over the country are being asked to share their experiences of local and national authority regulators to help ensure that future events run smoothly.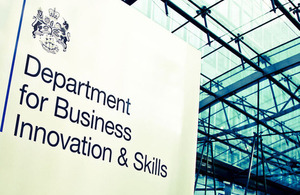 23 May 2012
---
---
As part of the Focus on Enforcement campaign, government is encouraging anyone involved in volunteering to arrange events - from arranging a jumble sale, to organising a Jubilee party - to share their experiences of dealing with local authorities and other regulators. For the next six weeks, we want to hear how the way regulations are enforced can be improved, reduced or done differently.
Experiences with regulators might include:
dealing with paperwork
advice from regulators you come into contact with
The campaign allows comments to be posted anonymously.
Business and Enterprise Minister Mark Prisk said:
"Volunteers are the unsung heroes of communities in this country. But dealing with the way rules are enforced enforcement of rules can sometimes be more of a problem than the red tape itself - no one volunteers to be a bureaucrat.
"So, whether it's an inspection by someone who won't listen or having to fill in the same form twice - we want to hear about it. I urge you to go to the Focus on Enforcement website and let us know your views so that we can take action.
"We know there are good regulators out there, so we also want you to tell us on the website about the heroes - people who give really good guidance and help your event to happen well and safely"
This is the third in a series of regulatory reviews. Businesses in food and chemicals manufacturing can still comment on regulatory experiences within their sectors, while we are also looking for suggestions for future reviews. The best suggestions will guide Ministers in prioritising future reviews.
Links
Published 23 May 2012