News story
Voluntary recall – Preflucel influenza vaccine
Letter from Professor David Salisbury concerning the recall of a batch of the influenza vaccine, Preflucel.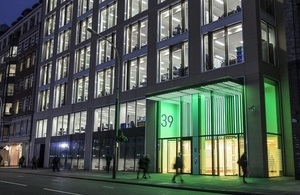 Baxter Healthcare Ltd has begun a voluntary recall of one specific batch of the influenza vaccine, Preflucel. This precautionary measure has been taken because of a higher than expected frequency of reports of adverse reactions following use from this particular batch. The company will be informing distributors about details of the recall so that they can communicate with thier customers.
This letter from Professor David Salisbury, Director of Immunisation, explains that the vaccine should no longer be used and provides information on returning stocks, responding to queries from patients and reporting of any suspected adverse reactions via the Yellow Card Scheme.
Published 28 October 2011