News story
Visits to National Museums up 2 per cent in 2012-2013
Big rise in visits to museums and galleries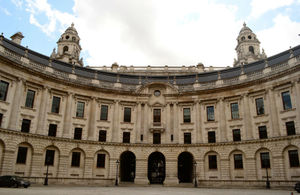 There were 47 million visits to the 16 museums and galleries directly funded by the DCMS last year, a two per cent increase on numbers in 2011\12, new figures released today reveal. And visits by people from overseas were up by four per cent, totalling 21 million, with 'unique visits' to the institutions' websites reaching 109 million over the same period.
DCMS sponsored museums and galleries include
the Tate galleries in Liverpool, London and St. Ives;

the British Museum in Bloomsbury;

the Royal Armouries in Leeds, London and Portsmouth; and

the Science Museum group with locations in Bradford, London, Manchester and York.
Culture Secretary Maria Miller said:
" These are brilliant figures which demonstrate once again the public's insatiable appetite for Britain's incredible culture and heritage, and the continuing appeal of our world-class collections to overseas visitors to the UK. They also clearly rebut the doom-mongers who predicted that our hosting of the Olympic and Paralympic games in 2012 would inevitably lead to a slump in visits to non-sporting venues. The truth is, 2012 was a boom year for UK sport and culture."
Published 14 November 2013