News story
Visits to National Museums and Galleries reveal increase during August 2013
Monthly figures for National Museums and Galleries published.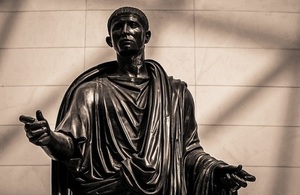 Official statistics released today show there were 5.3 million visits to National Museums and Galleries in August 2013.
The monthly visitor figures show museum visits were 19% higher compared to the same period in 2012 and complement the latest Taking Part survey data released last week, which shows museum and gallery visits are at their highest levels ever.
Sites including the British Museum and HMS Belfast (part of Imperial War Museums) enjoyed their highest visitor numbers since 2004/05.
The figures refer to all visitors including those from overseas but exclude those from corporate events.
Published 1 October 2013