A nation of culture vultures
Visits to museums and galleries in England at highest levels ever.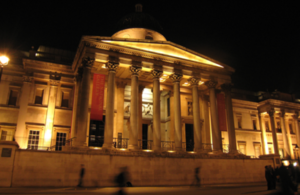 Over half of all adults in England visited a museum or art gallery in the last year according to official statistics, published today in the Taking Part survey.
The survey's latest findings also reveal 78% of all adults in England had either attended or participated in the Arts during this period.
The North and East Midlands showed the biggest increase in Arts engagement. Over 4 in 5 adults from the East Midlands said they had engaged with the Arts in the last year. The corresponding rates in the North West and North East were 76.5% and 74.6% respectively.
Our national Heritage proved a firm favourite with 72% of adults visiting a Heritage site in the previous year and more people, nearly a third of all adults, saying they now visited at least 3-4 times a year.
Commenting on these findings, Culture Secretary Maria Miller said:
These new figures show once again just how important the nation's arts and culture are to people. They inspire, delight and excite us, helping everyone – young and old – to understand their place in the world.
The Government recognises the intrinsic value of arts and culture, which lie at the heart of UK life. That is why we continue to fund organisations like the Arts Council and our vital national museums, supporting high-quality work and allowing the widest possible access to it for everyone.
Other key findings from the Taking Part Survey 2013-14 Q1 include:
The proportion of people visiting museums and galleries has significantly increased in all regions since the survey began in 2005-06.
People living in rural areas had a higher participation rate in the arts than those from urban areas
Adults aged 65 and over have seen a significant increase in arts engagement over the course of the survey.
About Taking Part
Taking Part is a national survey run by DCMS which aims to find out how people spend their time in the leisure activities and facilities available to them. It also looks at understanding people's lifestyle choices and what drives participation in the sectors that DCMS represents.
Published 26 September 2013