World news story
Visit of Leeds United Football Club to Burma: Travel Advice
Travel advice for Leeds United fans travelling to Burma.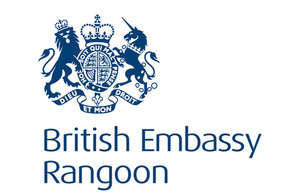 Travel advice for Leeds United fans travelling to Burma for the match against MNL All Star Team in Rangoon on 9 May 2018 and against the Myanmar National Team on 11 May 2018 in Mandalay.
Dates: Wednesday 9 May 2018 and Friday 11 May 2018

Venues: Thuwunna Stadium in Rangoon and Mandalar Thiri Stadium in Mandalay

Kick off times: 6pm on 9 May 2018 and 11 May 2018
As well as this advice, please check our online travel advice for Burma.
Passports and visas
You need a visa to travel to Burma. Your passport should be valid for a minimum period of 6 months from the date of entry into the country. UK Emergency Travel Documents (ETDs) are not valid for entry into Burma.
Keep your passport safe, make sure it is not nearly full or expired, fill out the last page (emergency contacts). Carry a copy of the identify page of your passport, visa and emergency contacts with you at all times.
Your European Health Insurance Card (EHIC) isn't valid in Burma, so travel insurance is essential, even if you're only going for one night. It could save you a lot of money if you get into difficulties.
If you lose your passport you'll need to get an Emergency Travel Document from the British Embassy in Rangoon. You'll need to obtain a police report (if your passport is stolen), may need to travel to Rangoon, present all the required documents and pay a fee before it can be issued – it is not a straightforward process.
Tips
Obey Burmese laws, regulations and instructions from local authorities. In an emergency, you should call the British Embassy on +95 (0) 1370 8634. Note that the British Embassy can't get you out of detention and you may be held for some time.
You should avoid all demonstrations. Don't take photographs or videos of the police, demonstrations, military installations or military personnel.
Competent medical advice and treatment may not be available and any services provided will not be to the standard of those in the UK. It is extremely important that visitors have a travel insurance when visiting Burma as you will need to be evacuated for medical emergencies, which is very expensive.
Check the National Travel Health Network and Centre website about specific health advice before you travel to Burma. Zika, Japanese Encephalitis and Dengue Fever are present in the country, including in the regions of Rangoon and Mandalay. Avoid intrusive examinations, including emergency dental work, due to irregular hygiene standards and the danger of infection, particularly by hepatitis B and C and HIV/AIDS.
Credit and debit cards are increasingly accepted in major tourist areas but some cards don't work. Check in advance with your bank that your card will work or take enough cash with you.
UK sim cards may not work in Burma. Check in advance with your operator and make sure you are reachable.
The Burmese Ministry of Hotels and Tourism maintains a list of approved destinations. The Foreign and Commonwealth Office (FCO) also advises against all but essential travel to parts of Burma. The British Embassy's ability to deliver consular assistance, including in an emergency, will be restricted or delayed in these areas.
Under Burmese law, insulting religion is a prosecutable offence. Insulting religion is a broad term and can include any disrespectful depiction or image of Buddha (including tattoos) or other religious representation, including on social media.
Integral or partial nudity – including taking your top off – may cause offence. Stay appropriately clothed.
Poor sanitation and eating contaminated food can increase the risk of diarrheal illnesses. Drink or use only bottled water and avoid ice in drinks.
Contact the British Embassy in Rangoon
British Embassy Rangoon, 80 Strand Road, Burma
Telephone +44 (0) 20 7008 1500 or +95 (0) 1370 8634 (also for out of hours emergencies).
Emergency services information
199 (police, fire and ambulance) and 500005 (traffic accidents and natural disasters). The operator might not speak English and you may need assistance with translation.
Further information
Burma: List of medical facilities / practitioners
Published 4 May 2018