Vision and model for school nursing sets out framework for local services
A vision and call to action for school nursing services is published today.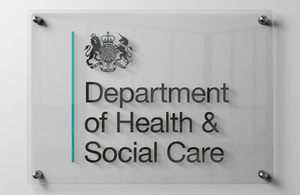 It sets out an ambition that the service vision and model for school nursing services developed through the School Nursing Development Programme will be a framework for local services that meet both current and future needs
These should be services that are visible, accessible and confidential, which deliver universal public health and ensure that there is early help and extra support available to children and young people at the times when they need it. They should also include services to help children and young people with illness or disability within the school and beyond.
'Getting it right for children, young people and families' sets out the result of the first year of development work undertaken by the Department of Health, Department for Education, key partner organisations, professionals and children and young people themselves.
The programme heard that children and parents weren't always clear about the service available and listened to their ideas for the services that they wanted to see put in place.
It also heard from school nurses about the need to raise the profile of the role to ensure that maximum impact can be achieved from the nursing contribution to good health in the school years and to promote school services as a career option for nurses for the future. Managers and commissioners of services outlined that a clear service model linking to good health outcomes was needed to inform future commissioning.
The report identifies the next steps towards achieving improved services and outcomes. The new service model is set within the Healthy Child Programme 5-19 which is based on best evidence to promote and protect the health of children in the developing years.  It aims to join up best evidence of what should be done with the views of professionals, parents, children and young people on how it should be done.  By implementing the model, good health outcomes and positive user experience can be achieved.
It is published alongside the first detailed pathway which sets out the transition from health visiting to school nursing services. A group of products are being developed to help support local implementation of the model. Detailed feedback from children and young people can be found in the document 'Helping young people keep healthy through public health programmes'.
Also published today is a range of related documents designed to support partnership working for those who deliver the Healthy Child Programme 0-19 years old (HCP) and to strengthen consistent, seamless support and care for families. They are aimed at NHS colleagues as part of the desire to improve service delivery and to support and enhance inter professional working. There is no new policy in these documents, but instead they build on existing guidance such as HCP, NICE guidance and professional bodies' standards as well as best practice from the services.
Published 12 March 2012