Vince Cable bins business red tape
Sweeping reforms to regulation will free business from the burden of red tape.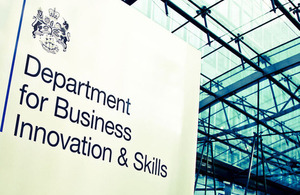 In a speech to the Federation of Small Businesses in Liverpool, Mark Prisk revealed Business Secretary Vince Cable's plans for a range of measures to help businesses grow.
The Government is to review almost 22,000 business regulations as part of a drive to cut red tape and will exempt small firms from new domestic laws for three years.
Other measures, identified as part of the growth review into regulation include;
Repealing the regulations extending the right to request flexible working to parents of 17 year olds for all businesses, which was due start on 6 April 2011.
Not extending the right to request time off to train, for firms with less than 250 people.
Introducing more transparency into the Government's One-in, One-out rule by publishing the opinions of the Regulatory Policy Committee where they do not believe the evidence supports a new regulation.
Freeing small companies from unnecessary audit fees by matching the minimum required by EU directives.
Business Secretary Vince Cable said:
"A moratorium for the smallest and genuine start-up companies from regulations alongside the removal of obligations for flexible working and giving time off to train will be a real boost to businesses.
"It's not right that businesses should have to deal with years of Government intervention by abiding by arcane rules. That's why I am asking them to help us take a comprehensive look at the stock of regulation and tell us how rules and regulations affect them.
"This is the first time such a radical look at the statute book has been taken and we're giving you the chance to play your part. I'd encourage all businesses, large and small to grab it with both hands."
Removing unnecessary red tape
For the public audit, the legislation will be grouped into themes, starting with retail. A special website will be created and businesses will be asked to tell the Government what they think of those regulations and how to improve the system. The audit will look at almost 22,000 statutory instruments that are currently on the statute book.
The intention will be that unnecessary regulations are removed unless Departments can prove there is a good reason for them.
In the coming weeks the Government will consult extensively with businesses on the moratorium to exempt small firms with fewer than ten employees from domestic regulation.
This will ensure that it is done sensibly and does not create any unintended consequences in respect of public safety or national security.
Flexible working
The Government is committed to extending the right to request flexible working to all employees in due course, as set out in the Coalition Agreement.
The aim behind delaying the extension of flexible working is to allow businesses breathing space in the current economic climate.
Flexible working is currently available for parents with children 16 and under and carers.
Reviewing Regulations
Next week the Government will be publishing details of how it is introducing sunset clauses into new regulations.
Regulations will be reviewed after five years to see if they are effective, if they are still needed, and whether the costs to business can be reduced. If they are found to be working then the regulation will be extended for a further five years.
Links
Published 18 March 2011