Views sought from nurses and midwives on ideas to improve patient care by reducing paperwork
The Department of Health is encouraging nurses and midwives to have their say on how to cut out unnecessary paperwork and bureaucracy giving them more time to concentrate on caring.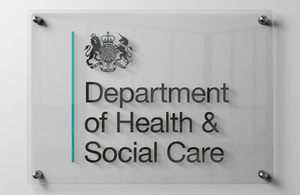 The Tell Us How: Nursing and Midwifery site provides an opportunity for frontline carers to put forward ideas on reducing wasted time and effort to concentrate on improving patient care.
The website allows staff to post ideas, vote for their favourite idea and comment on the answers given by colleagues.
Ideas can be posted in any of the following categories:
Paperwork and documentation
Using technology
Systems and processes
Policies and regulations
People
Responses will be read by the Department of Health, and healthcare personnel within the NHS and Independent Sector, with a view to implementing the best solutions.
The Nursing and Midwifery platform is part of the wider Tell Us How programme launched by the minister for the Cabinet Office, Francis Maude in October 2011. The programme recognises that the people involved in delivering services are best placed to provide valuable insights in to new ways of working and improving our public services. The Nursing and Midwifery platform has been developed in line with the Prime Minister's health service announcement on 6 January 2012.
Ideas can be submitted by public sector staff by registering on the Tell Us How: Nursing and Midwifery site.
The programme is open to new ideas until Friday 1 March 2013. A report will then follow outlining the some of the most popular ideas, as voted by by nurses and midwives, and details of how different healthcare organisations have implemented suggestions.
Carers in the Independent Sector can submit ideas via Tell Us How workshops. The next of these workshops will take place on 31 January and 14 February 2013.
For further details on the workshops, or for any other enquiries, the team can also be contacted via email: tellushow@dh.gsi.gov.uk
Published 18 December 2012