Video taster of Government Art Collection regional displays
From L.S.Lowry to Elizabeth I, an eclectic selection hits the road.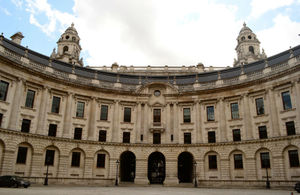 For the first time in its 100 year history, the Government Art Collection (GAC) is set to tour works from its Collection to regional galleries in the UK. 'Revealed: Government Art Collection' at Birmingham Museum and Art Gallery will bring together works from five displays that have previously taken place at the Whitechapel Gallery, London over the last 18 months.
For each of these displays, a different selector or group of selectors presented a specific theme related to the GAC and its role. Selections include works chosen by cultural and political commentator Simon Schama and the artists Cornelia Parker and Mel Brimfield.
Watch a taster of the exhibition
'Revealed: Government Art Collection' will be the first time that nearly 200 works from these displays have been shown under one roof. Retaining the five thematic strands, this focused selection of key works has been designed to tell the remarkable story of the GAC.
Plan your visit
The exhibition will be at the Birmingham Museum and Art Gallery from 17 November 2012 until 24 February 2013 before moving on to the Ulster Museum, Belfast, between 15 March until 9 June 2013
Further information
Published 5 October 2012