News story
Video: Choice of Any Qualified Provider
This film informs clinicians, commissioners and patients about choice of Any Qualified Provider (AQP).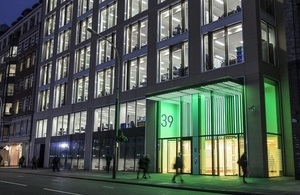 The film shows how patients in the town of Saltash in Cornwall are beginning to benefit from choice of AQP.
AQP is an important tool available to commissioners to ensure patients are offered the highest quality community services in a setting that suits them. When a service is commissioned using choice of AQP, any provider which meets the strict NHS standard qualification process can provide a service locally.
The film was developed in partnership with ITN, and was initially shown at the NHS Alliance Conference in November 2012.
Watch Any Qualified Provider: No Competition on Price; Only Competition on Quality
Published 1 February 2013