Victims to be given back their voice
Victims of antisocial behaviour and low level crime will be able to have their say on out-of-court punishments of offenders.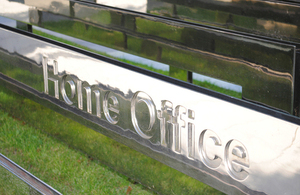 As part of the ongoing shake-up of antisocial behaviour powers, designed to put the public in the driving seat, Crime Prevention Minister Jeremy Browne unveiled plans to introduce a Community Remedy.
The new power will allow victims to choose from a list of punishment options, agreed with their local police and crime commissioner (PCC).
It is one of a number of measures designed to tackle antisocial behaviour which today moved a step closer to becoming legislation following the introduction of a draft bill.
Antisocial behaviour
Jeremy Browne said: 'Victims of antisocial behaviour and low level crime often feel powerless but now we are giving victims back their voice.
'This new power will mean visible justice, straight away, providing transparency to the public, who rightly want to see fair and meaningful punishments.'
Victims
The Community Remedy will be tailored to local areas and apply to crimes such as low level criminal damage or assault without injury, where a prison term is not applicable.
The types of punishments which could feature on a remedy menu include:
the offender signing an Acceptable Behaviour Contract
participation in structured activities such as alcohol or drug treatment
mediation - for example, to resolve a neighbour dispute
paying compensation to the victim (for example for any damage caused)
reparation to the victim (for example repairing damage or cleaning graffiti off a wall)
reparation to the community (for example by doing local unpaid work for up to 10 hours)
Offenders
The Home Office is now inviting members of the public and frontline professionals to share their views on the Community Remedy before it becomes law, via a consultation launched today.
If offenders do not agree to the community remedy then civil, or in some cases, criminal sanctions may be pursued.
The announcement follows the launch of the government's antisocial behaviour white paper in May this year, which committed to overhauling existing antisocial behaviour powers, to give greater priority to victims and empower communities to find local solutions to local problems.
Powers
This includes slashing the wide range of powers currently available by over two thirds; from 19 to six. The new streamlined powers will be faster, more flexible and, crucially, will allow professionals to stop antisocial behaviour and seek to change behaviour.
Victims who feel their problems are not being taken seriously by local agencies will also have the right to force action through a Community Trigger, which is currently being piloted in Manchester, Brighton and Hove, West Lindsey and the London Borough of Richmond.
Jeremy Browne added: 'Antisocial behavior blights the lives of thousands of people every day.
'Our reforms will place power back in the hands of the people, giving them a proper say in how their local area is policed.'
All the antisocial behaviour reforms are contained in a draft bill, published today, which will now be scrutinised by the Home Affairs Select Committee, ahead of their report next year.
Read more about tackling antisocial behaviour.
Published 13 December 2012