News story
Veterinary medicines batch release requests
Information for industry on the batch release service and Christmas deadline.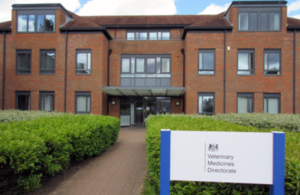 The batch release scheme is a digital service and all communication is done via email.
Batch release requests should be sent to batchr@vmd.defra.gsi.gov.uk; please do not send requests to individual team members, or to Rick Parker who has left the VMD.
You will receive an automated acknowledgement letting you know that your request has been received. If you do not receive an acknowledgement, please resend your email. In this case, please also check how large the attachments are and consider re-sending under cover of more than one email.
Requests will be progressed within 10 clock days; clock days are the days the request is with the VMD for action. The clock starts on the day of receipt of the request. If a request is received on a non-working day, or after 4.00pm on a working day, the date of receipt will be the first working day thereafter.
If we require further information from you, we will send you an email and stop the clock while awaiting your response.
We will try and deal with requests as quickly as possible, but you should take into account the overall target when submitting your requests. Please do not contact us about your request unless the 10 day target has been exceeded.
If your request is urgent, please state this in the subject line of the email. A request will only be considered urgent if a delay in processing it may adversely affect animal health or welfare.
Approvals or refusals will be sent to the person submitting the request; if you wish your notification to be sent elsewhere, please say so in the covering email.
Christmas
Requests received after 12.00pm (midday) on Tuesday 22nd December will not be booked onto our system until the following Tuesday (29th December); in this case, the 10 day target will start once the request is booked on.
For further information, please email batchr@vmd.defra.gsi.gov.uk
Published 17 December 2015