Veterans Minister visits Poppy Factory
The Minister for Defence Personnel, Welfare and Veterans, Andrew Robathan, has visited a charity helping to get wounded, injured and sick veterans into work.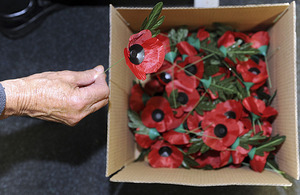 Mr Robathan visited the Poppy Factory in Richmond-upon-Thames yesterday, Wednesday 21 September 2011. The charity has launched a five-year campaign to help 500 wounded, sick and injured ex-servicemen and women from the British Armed Forces into meaningful employment.
The campaign builds on work done over the past few years by the Poppy Factory, which has been piloting supported employment, and has successfully managed to place more than 70 veterans of all ages in jobs around the UK.
Launched in June, the campaign needs to raise £4m over the next five years.
Mr Robathan said:
The Poppy Factory campaign is tremendous, and I was delighted to be able to visit and meet the people behind it - as well as some of our injured personnel.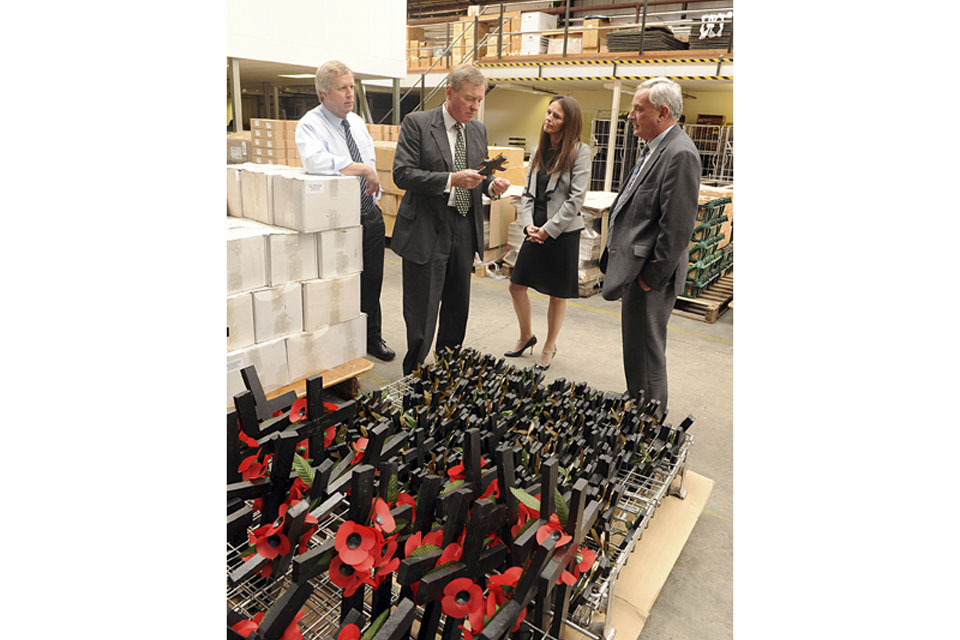 "The Government is always keen to support schemes such as this, which further enhance the lives of our servicemen, ex-servicemen, and their families.
Charities like the Poppy Factory are at the heart of the Prime Minister's 'Big Society' and align perfectly with the Armed Forces Covenant, which will soon be enshrined in law.
Melanie Waters, Chief Executive of the Poppy Factory, said:
We want to help ex-servicemen and women regain their self-respect and confidence in order to earn a living, so that they can feel a valuable member of society again.
This enables them to support themselves and their families and enjoy the next phase of their lives. Having valiantly served their country, we think they deserve it.
Focusing on boosting employment prospects, the Poppy Factory finds and carefully matches employers with clients and part-funds their clients' first year's salary, in a number of cases, to allow for a period of flexibility, enhancing training and development in their new roles.
Continued guidance is given to both the employer and employee to ensure the veteran's smooth transition.
Mrs Waters said:
Ex-servicemen and women have a fantastic work ethic, are disciplined, trustworthy and used to performing within a team.
Since 1922, the Poppy Factory (originally called 'The Disabled Society') has been employing wounded, sick and injured ex-Service personnel in its factory where it makes poppies, crosses and wreaths for the Royal British Legion.
Major George Howson MC, who served on the Western Front, set up The Disabled Society in 1922 in the Old Kent Road in London with the sole purpose of providing work for severely wounded veterans from the First World War.
In 1925, the Poppy Factory moved to Richmond-upon-Thames in Surrey and continues to make poppies, remembrance crosses, sprays and wreaths for the Royal British Legion's annual appeal and Remembrance Day (including wreaths for Her Majesty The Queen and other members of the Royal Family), and is responsible for planting and hosting the Field of Remembrance at Westminster Abbey.
Published 22 September 2011