News story
Committee on the Medical Aspects of Radiation in the Environment: vacancies
Department of Health seeks to appoint a new member of the Committee on the Medical Aspects of Radiation in the Environment (COMARE).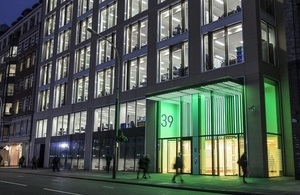 The position
COMARE is responsible for the assessment of the science and subsequent advice to government and the devolved authorities on the health effects of natural and man-made radiation and to assess the adequacy of the available data and the need for further research.
Applicants must be a recognised expert with a track record of national or international achievement as an expert in cancer genetics – ideally with an interest in epidemiology.
Time and pay
Members will receive an attendance fee of £98.50 for each meeting and a reading fee of £25.00 for a time commitment of up to 3 meetings per year with associated reading.
Application forms
Information pack for applicants (PDF, 74.5KB, 12 pages)
Application form (MS Word Document, 219KB)
Annex A - monitoring information (MS Word Document, 45KB)
How to apply
If you require an alternative format such as Braille, large print or audio please call Samantha Alcock on 0113 254 5845 quoting the reference EC13-24.
Closing date
The closing date for applications is midday on 19 September 2013.
Published 10 July 2013