News story
Use the DBS website to answer your query
Many of the queries you have can be answered using our website.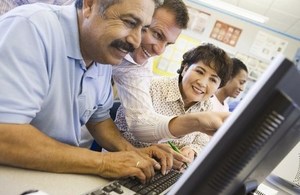 Checking our website will give you an instant answer and it's available 24 hours a day, 7 days a week.
Your most common queries include:
If you need more help after checking our website you can call the DBS helpline on 03000 200 190 or email customerservices@dbs.gsi.gov.uk
Published 28 July 2014
Last updated 11 October 2016
+ show all updates
Updated links for the most common queries.
Updated links to common queries.
Updated link to referral and barring guidance.
Updated common queries
Added a link to DBS filtering guidance.
Added new common queries.
First published.