Update to CNST cover for independent sector providers published
An update to the Clinical Negligence Scheme for Trusts (CNST) cover for independent sector providers in 2012-13 is published.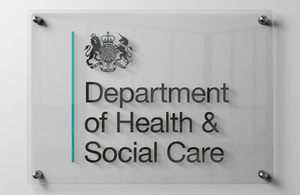 All standard acute contracts in place with independent sector (IS) providers with an expiry date of 31 March 2012 must be extended and the revised expiry date will be 30 June 2012.
The expiry of some contracts with the independent sector at the end of March would mean that the interim indemnity for 2011 no longer applied. Agreement has not been reached on a revised form of indemnity for 2012 to cover acute services. An extension to the temporary measures put in place to enable continuity of services where NHS patients can continue to be referred and treated by the IS, with CNST cover remain in place.
Read the letter: Clinical Negligence Scheme for Trusts cover for independent sector providers in 2012-13 - update
Published 2 May 2012