Update to best practice tariffs
Best practice tariffs (BPTs) help the NHS to improve quality by reducing unexplained variation and universalising best practice.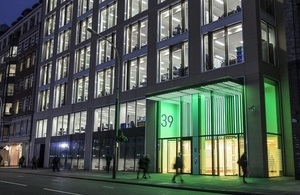 With best practice defined as care that is both clinical and cost effective, these tariffs will also help the NHS deliver the productivity gains required to meet the tough financial challenges ahead.
The aim is to have tariffs that are structured and priced appropriately both to incentivise and adequately reimburse providers for the costs of high quality care.
There is no one definition of what best practice looks like. A specific model will be developed for each of the service areas, each tailored to the characteristics of clinical best practice in that area, as well as the availability, quality and flow of data.
Set out below are the current Best Practice Tariffs that are in place for 2011-12 and a list of new service areas which are being considered for Best Practice Tariffs in 2012-13.
If you would like to be involved in the development of these tariffs then please get in touch via PbRcomms@dh.gsi.gov.uk.
Best Practice Tariffs carried forward from 2010-11
Cataracts
In cataract treatment, an important element of best practice is to treat patients in a joined-up and efficient way, by carrying out all assessments before surgery at the same time, operating as a day case procedure in all but exceptional cases, and then carrying out all follow-up assessments on one day around two weeks later. This approach is preferred by patients as they do not have to spend unnecessary time waiting for appointments. This also provides a model of care that is more efficient and better value for money.
Cholecystectomy
Cholecystectomy is the removal of the gall bladder. This Best Practice Tariff has been developed to encourage this procedure to be carried out using key hole surgery in a day case setting where clinically appropriate. This should help to provide a service that is not only more efficient but also provides a better experience for the majority of patients.
Fragility hip fracture
For patients with a fragility hip fracture, care needs to be quickly and carefully organised to ensure the most positive outcomes are achieved. Six clinical characteristics of best practice reported through the National Hip Fracture Database have been identified. The BPT consists of a base tariff, with an additional payment if these characteristics of best practice have been met.
Stroke care
Patients presenting with symptoms of stroke need to be assessed rapidly and treated in an acute stroke unit by a multi-disciplinary clinical team which will fully assess, manage and respond to their complex care needs, including planning and delivering rehabilitation from the moment they enter hospital, and maximise their potential for recovery. The Best Practice Tariff consists of a base tariff with two additional payments if patients:
are admitted directly to, and spent the majority of their time in, an acute stroke unit
undergo initial brain imaging within an appropriate timeframe.
New Best Practice Tariffs introduced in 2011-12
Adult renal dialysis
This Best Practice Tariff aims to encourage the adoption of clinical best practice with respect to vascular access for haemodialysis where there is clear clinical consensus. As part of the Best Practice Tariff programme, we are introducing a mandatory currency with mandatory transition from local prices to national tariff for adult renal dialysis for patients with chronic renal failure.
Day case procedures
The cholecystectomy best practice day case model has been extended to cover a range of procedures. These procedures are:
breast surgery
hernia repair
orthopaedic surgery
urology.
These procedures have been selected on the basis of clinical consensus that, where clinically appropriate, these procedures can be carried out in a day case setting without the loss of efficacy.
Interventional radiology
Interventional Radiology (IR) offers an alternative to open surgery for a range of procedures. Where clinically appropriate, less invasive procedures such as interventional radiology facilitate decreased lengths of stay, leading to lower unit costs for providers and commissioners, and improved patient experience. Currently the Best Practice Tariff programme covers two IR procedures:
endovascular aortic repair (EVAR)
uterine fibroid embolisation.
Paediatric diabetes
Building on the introduction of non-mandatory prices in 2010-11, in 2011-12 we are encouraging best practice in paediatric diabetes follow-up outpatient attendances as a prelude to introducing a pathway Best Practice Tariff in 2012-13. To incentivise best practice, the follow-up tariff will attract a non-mandatory additional payment per follow up clinic consultation provided certain criteria are met.
Primary total hip and knee replacement
A Best Practice Tariff has been designed for elective primary total hip and knee replacements to incentivise best practice in the clinical pathways of patients undergoing these procedures. The pathway includes the pre-operative assessment, care during the hospital admission and immediate post discharge including outreach care. There is an expectation based on a range of publications that utilisation of such pathways should improve the patient experience and satisfaction, reduce lengths of stay and shorten post-operative rehabilitation. The Best Practice Tariff only applies to the admitted patient care element to encourage enhanced recovery.
Transient ischaemic attack (TIA / mini stroke)
A tariff for the timely and effective outpatient systems for treating patients with TIA. The Best Practice Tariff rewards providers already meeting minimum best practice whilst acting as an incentive for provision of best practice where it does not currently exist.
Guidance on all existing Best Practice Tariffs can be found in the 2011-12 PbR Guidance
Development of Best Practice Tariff for introduction in 2012-13
We intend to make some changes to the following Best Practice Tariffs in 2012-13.
Fragility hip fracture and stroke
We intend to further increase the payment differential between best practice and non-best practice approaches.
Paediatric diabetes
We will seek feedback at sense check on a proposal to introduce a mandatory pathway tariff
We will also expand the best practice approach to the following service areas:
Interventional radiology
Rolling forward the approach used in 2011-12 and extending to peripheral artery disease, gastro-intestinal bleeding, TIPS for portal hypertension, thoracic EVAR and percutaneous excision of benign breast lesions.
Ambulatory care
The aim is to promote management of emergency conditions on a day case basis adopting an ambulatory care pathway, building on the short stay emergency adjustment in the current tariff structure. Proposal is to apply this approach for a number of conditions including deep vein thrombosis and pulmonary embolism.
Day case setting
We expect to extend the number of procedures covered by the Best Practice Tariff approach to include tonsillectomy and septoplasty.
Outpatient setting
A similar approach to incentivising day case activity, but with the aim of shifting activity into the outpatient setting. The proposal is to extend this approach to procedures including female sterilisation, diagnostic hysteroscopy and diagnostic cystoscopy.
Home haemodialysis and assisted automated peritoneal dialysis
Building on the adult renal dialysis tariff introduced in 2011-12, the aim is to promote greater choice for patients of home therapies for dialysis.
Evaluation of the 2010-11 tariffs
The payments by results (PbR) team have commissioned an evaluation of Best Practice Tariffs to help evaluate the policy and inform decisions about how to develop the policy in the future. The aim of the research is to provide a national picture containing structured qualitative and quantitative information regarding the impact of Best Practice Tariffs in England.
Initial findings have been presented to the PbR team and will inform development of Best Practice Tariffs in 2012-13. A final report due in the autumn and will be made available via the PbR website.
Query process
NHS trusts or primary care trusts should contact strategic health authority (SHA) PbR leads in the first instance with queries, outstanding and new. If the query can still not be answered, then SHA PbR leads will contact the Department of Health for clarification/ answers. This is appropriate for both emails and telephone calls.
Gateway number: 16599
Published 13 December 2011