News story
Update published on regional and UK Government support for health and healthcare in the British Overseas Territories
An update, published today, of the report, Health and Healthcare in the British Overseas Territories: Regional and UK Government Support, highlights…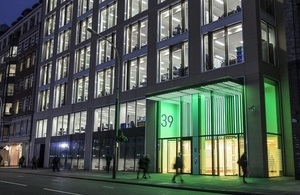 An update, published today, of the report, Health and Healthcare in the British Overseas Territories: Regional and UK Government Support, highlights the activities on which the Department of Health and other departments are currently assisting the UK Overseas Territories (UKOTs).
The report, produced in September 2010, provides guidance for the way the UK Government and the UKOTs work together to improve the health of the UKOTs' populations, including preparations for and responding to emergencies.
The Department of Health produced the report in collaboration with the Department for International Development, and the Foreign and Commonwealth Office.
The UK's Global Health Strategy committed the government to publish a paper outlining current and future support to the UKOTs.
Published 8 June 2012