News story
Update on PrEP Impact trial in England
From:

Published:

10 April 2017

Last updated:

21 August 2017, see all updates
In response to stakeholders, Public Health England (PHE) and NHS England have published an update on the PrEP Impact Trial.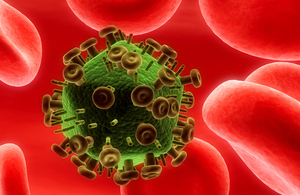 Latest update
A list of questions and answers on the PrEP impact trial is available on the NHS England website.
Previous updates
26 July 2017
Two important meetings have taken place since our last update in June.
On 29 June, the trial's Community Advisory Board met in London. The group is made up of representatives from community and voluntary groups representing people living with HIV and experts in HIV treatment and prevention.
The group was originally set up to provide PHE with advice around the co-ordination of an HIV-PrEP public health implementation pilot. The group agreed that, now a large scale trial was being set up, it would become more focussed on providing advice and assurance to the trial. As well as a discussion about its future role and membership, the group:
received an update on progress with setting up the trial
reviewed and commented on the communications plan for the trial
made a number of suggestions about how to ensure the trial engages effectively with communities represented by members and also those communities that may be less engaged with services
On 14 July, the PrEP Programme Oversight Board met. The Board received an update on progress with the trial drug procurement - a number of bids had been received by the closing date and these were now being reviewed in advance of a preferred bidder being selected. Timescales were on track to appoint a supplier by the beginning of August.
The Board also received an assurance that the ethics committee approval was on track and that feedback on the trial budget had been addressed.
The Board reviewed and discussed plans to ensure the readiness of GUM clinics participating in the trial. It was accepted that some clinics would be ready to start providing PrEP sooner than others. However, members of the Board stressed the importance of ensuring that the first wave of participating clinics covered as wide a geographical area as possible and that other clinics came on stream as soon as possible afterwards.
Finally, the Board agreed a set of questions and answers to provide an update on trial progress to be sent out to stakeholders alongside the July stakeholder update. The list of questions and answers will be available on the trial website once it is operational. The next meeting of the Oversight Board is on 3 August and a further update will be provided in due course.
For further information on the trial, please contact prepimpacttrial@ststcr.com.
20 June 2017
We continue to make progress preparing for the pre-exposure prophylaxis (PrEP) Impact Trial. The work being undertaken now will provide a solid base to deliver a robust study. The PrEP Programme Oversight Board provides governance to make sure the PrEP trial is as good as it can be and that it progresses as planned.
The Board met on 5 May and 2 June 2017, and below is an update on some of the key things that were discussed.
To ensure the trial is robust, plans including the protocol, financial impact and measurement of results were shared with the National Institute for Health Research (NIHR) for their input. Their constructive feedback at the June meeting will be incorporated into the final plans.
The Programme Oversight Board subsequently approved the trial protocol and budget, subject to consideration and, where appropriate, inclusion of NIHR's suggestions, and once finalised the protocol will be submitted to a Research Ethics Committee for approval.
NIHR will continue to attend future meetings as advisors to the Board.
A timeline for next steps will be produced by the trial team, co-ordinated by St Stephen's Clinical Research, part of St Stephen's AIDS Trust, who are working with researchers to co-ordinate and lead the trial.
NHS England emphasised that the PrEP trial is a top priority for the organisation and is leading the drug procurement for the trial. A pre-tender procurement supplier event was held in April 2017, which was well attended by a number of manufacturers. Because of the value of the contract, EU procurement rules apply and as such the formal Prior Information Notice (PIN) was published in the Official Journal of the European Union on 30 May 2017. The PIN invites interested parties to submit applications to provide the drug for the trial. NHS England expects to be able to confirm the award of the final contract by 31 July 2017, meaning trial drugs could be available from early August, in readiness for the trial to begin once ethics approval is received and trial sites are prepared.
Budget discussions focused on the maximum sum available (up to £10 million) and the research and drugs costs.
Public Health England reported that all specialised genitourinary medicine clinics (that is, level 3 sexual health clinics) were written to with information on the trial and have received notification from only one clinic to opt out. All other respondents have demonstrated a willingness to be included as a trial site.
The importance of including laypeople at all levels of governance and decision-making was discussed and agreed. A recruitment process is underway to ensure lay representation at future meetings of the PrEP Programme Oversight Board and any working groups. Paul Martin of the LGBT Foundation has agreed to be an interim lay member until appointments are made.
The need to ensure regular communications with stakeholders was discussed and the Board committed to producing an update following each meeting. A frequently asked questions document to address some of the more detailed queries that have been received will be available shortly.
The PrEP Programme Oversight Board will meet again in July 2017 and an update will follow.
Contact prepimpacttrial@ststcr.com for further information on the trial.
10 April 2017
Considerable progress has been made in preparing for the HIV pre-exposure prophylaxis (PrEP) trial that was announced by NHS England and PHE last December as a major extension to the national HIV prevention programme. The trial, called the PrEP Impact Trial, will include at least 10,000 participants over the next 3 years and will answer key outstanding questions on the extent of need, uptake and duration of use of PrEP in the setting of sexually transmitted infection (STI) clinics in England. Our aim is to have the trial started by the summer of 2017.
The trial protocol is complete, trial participant eligibility criteria have been endorsed by experts in the field and by community representatives, and independent peer review has been conducted. The Medicines and Healthcare products Regulatory Agency (MHRA) has been consulted about trial categorisation and a relevant opinion received. Submission for ethics committee approval is imminent.
STI clinic attendees considered to be at high risk of acquiring HIV will be eligible to participate in the trial. Heterosexual and transgender individuals and gay men will be clinically risk-assessed as part of combination prevention and those at high risk offered PrEP. To ensure equity of access across the country, the trial sites will include as many as possible of the over 200 level-3 STI clinics.
A number of STI clinics have expressed an interest in joining the trial. Site participation standards are being finalised and all level-3 STI clinics will be written to in the next 2 weeks enquiring about capacity, willingness to meet the standards and to be a trial site. The likely trial site and per-participant costs are being assessed prior to detailed discussion with the trial management team which will include STI service provider representation.
PHE's Prevention Innovation Fund in 2017 to 2018 is seeking proposals that will address knowledge, awareness and understanding of PrEP and other PrEP related questions, especially in currently under-served populations in the community (e.g. higher-risk heterosexuals, black and minority ethnic group gay men and transgender communities). To register interest in the fund please send an email with your name, email address and organisation name to hiv.prevention@phe.gov.uk.
PrEP drug supply will be paid for and secured by NHS England. Competitive procurement has begun and all relevant supplier-manufacturers have been written to. A market engagement meeting is scheduled for later in April as part of this process.
Overarching governance arrangements, in the form of a PrEP Programme Oversight Board with joint leadership from PHE and NHS England, is in place to support the trial and to use the findings to prepare for a subsequent PrEP programme. Membership includes the Local Government Association (LGA) and the Association of Directors of Public Health (ADPH).
Document information
Published: 10 April 2017
Updated: 21 August 2017
Added link to questions answers on NHS England website.
Added latest update.
Added latest update.
First published.