World news story
Universal Periodic Review 31: China
The UK welcomed recent progress on human rights in China, however raised concerns over increased restrictions to political and civil rights.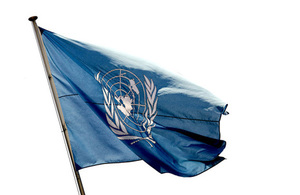 Thank you Mr President,
The UK welcomes progress on economic rights and reductions to death penalty offences. However, political and civil rights have deteriorated; including increased restrictions on the freedoms of assembly, association, expression and religion or belief.
We are very concerned about treatment of ethnic minorities – including Uyghurs and Tibetans. And we urge China to respect the rights and freedoms guaranteed by the Sino-British Joint Declaration in Hong Kong.
We recommend that China:
1) Ratify the ILO's Forced Labour Convention and its 2014 Protocol;
2) Implement CERD recommendations on Xinjiang and allow the UN to monitor implementation;
3) Ratify the ICCPR.
Thank you Mr President.
Published 6 November 2018