Press release
Universal Credit to take the first new claims for couples
Universal Credit will be extended again today (30 June 2014) as the service opens up to new claims from couples.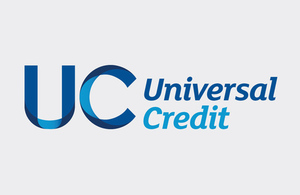 Hot on the heels of the further expansion of Universal Credit (UC) to the north west of England, couple claims will be accepted in 5 of the existing sites.
As part of the government's long-term economic plan, Universal Credit makes the welfare system simpler by replacing 6 benefits and tax credits with a single monthly household payment. It includes support for the costs of housing, children and childcare, as well as support for disabled people and carers.
From today Hammersmith, Bath, Rugby, Harrogate and Inverness will take new claims from couples as well as those from single people. Other sites in the north west of England and Wales will also make this change from this summer.
Minister for Welfare Reform Lord Freud said:
Universal Credit is transforming people's lives and is available in a growing number of areas. Today we take on the first new claims from couples.

With Universal Credit we are redefining the contract between claimants and the welfare state and helping to make work pay as part of the government's long-term economic plan. Couples will be expected to both look for work and will be supported to increase their hours and earnings by our work coaches.
Universal Credit also goes live in 5 more jobcentres in the north west of England today – Southport, Crosby, Bootle, Bolton and Farnworth.
Existing Universal Credit claims made when a person is single can already have a partner added if the claimant's circumstances change. Each partner will have their own Claimant Commitment drawn up with a Jobcentre work coach. It sets out the responsibilities each has accepted in return for receiving Universal Credit, and explains what could happen if they don't do what they've agreed.
In areas where Universal Credit is not yet available, jobseekers are already benefiting from other aspects of the cultural transformation it brings, including:
a new contract between the claimant and the state through the Claimant Commitment, which is now deployed nationwide
a shift from simply checking claimants to coaching them to achieve the best employment outcomes – we have trained 26,300 work coaches to support and motivate claimants
the introduction of the latest technologies in modern digital Jobcentres to support enhanced jobsearch activity, with national rollout under way and set to reach all Jobcentres by the autumn
The rollout to the north west of England and to couples is part of the expansion plan that was set out in December 2013.
More information
A commencement order was laid on Friday 27 June setting out details of expansion to couples.
Beyond the couples the Commencement Order also brings further amendments to:
remove the bar on people claiming with a current Housing Benefit or tax credit award
remove the bar on people claiming with a JSA or ESA award that ended within 2 weeks
increase the monthly expected earning amount for under-25s into line for that of over-25s (£330 in the month ahead)
exclude adopters who will have a child placed with them within 2 months of submitting a UC claim, rather than 2 weeks
refine the bar on self-employed people explicitly to exclude company directors and members of limited liability partnerships (LLP)
Universal Credit is now available in 19 Jobcentres across the country
Contact Press Office
Media enquiries for this press release – 0203 267 5111
Press Office
Caxton House
Tothill Street
London
SW1H 9NA
London Press Office (national media and London area enquiries only – not questions about personal claims) 020 3267 5144
Out-of-hours (journalists only) 076 59 108 883
England and Wales (local media enquiries) 029 20 586 then 097 or 098 or 099
Scotland (local media enquiries) 0131 310 1122
Follow DWP on:
Published 30 June 2014
Last updated 16 July 2014
+ show all updates
Corrected inaccuracy in the press release about Universal Credit and couples.
First published.