Press release
Universal Credit progress
The next stage of delivery of Universal Credit will concentrate on the continued safe and secure roll out of the vital reform.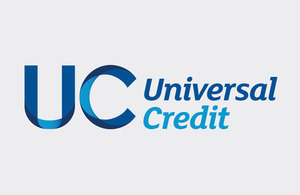 Ministers today (5 December 2013) revealed the next stage of delivery of Universal Credit, focusing on continued safe and secure roll out of the vital reform.
The new benefit, which brings together 6 benefits and tax credits into 1, and ensures that work pays, has been progressively rolling out since April, when it began in the Greater Manchester area.
As announced in July, the department has been working in conjunction with the Government Digital Service to explore an enhanced IT system for Universal Credit that uses the latest in technological advances. Today, ministers confirm that this system has proved viable and the department will further develop this work with a view to rolling it out once testing is complete.
While this work is undertaken, Universal Credit will continue to expand. It is now live in 7 areas across the country, growing to 10 by spring 2014. From there, the roll out will expand beyond the existing single claimant group, to new claims from couples and families in all of these areas. By the end of next year, Universal Credit will start also to expand to cover more of the north-west. Universal Credit will therefore expand in scope and scale over the next 2 years.
Pressing ahead with the existing system while the enhanced IT is being developed will allow for greater understanding of how individuals in different circumstances interact with Universal Credit. It also allows higher volumes of people to benefit from the better work incentives that come with the new benefit. Importantly, this approach will still allow the Universal Credit programme to roll out within the original budget.
Work and Pensions Secretary Iain Duncan Smith said:
This is a once in a generation reform. And we're going to get it right by bringing it in carefully and responsibly.

Our approach will ensure that while we continue to enhance the IT for Universal Credit, we will learn from and expand the existing service, so that we fully understand how people interact with it, and how we can best support them.

Early indications show that people are positive about the new benefit, and my department is working hard to ensure this good progress continues.
Current plans will see new claims to existing benefits closed during 2016. This will mean that all new benefit claimants across the country will claim Universal Credit instead of the legacy benefits like Jobseeker's Allowance or Housing Benefit.
Meanwhile, most of the existing benefit claimants will be moved over to Universal Credit during 2016 and 2017. Decisions on the later stages of Universal Credit roll out will also be informed by the completion of the enhanced IT and these decisions will determine the final details for how people transition to the new benefit.
The overriding priority throughout will be continued safe and smooth delivery and, as recommended by the Public Accounts Committee in their recent report on Universal Credit, this will take precedence over meeting specific timings.
More information
Claims are currently being taken for Universal Credit in Ashton-under-Lyne, Wigan, Warrington, Oldham, Hammersmith, Rugby and Inverness.
By spring 2014, claims will be taken in Shotton, Bath and Harrogate.
By spring 2014, the Claimant Commitment for new claims to Jobseeker's Allowance will be completely rolled out to all Jobcentres.
25,000 Jobcentre Plus staff are currently being retrained to deliver the Claimant Commitment.
Eleven in-work progression pilots are being run to trial the best way to encourage people to increase their earning from work.
Contact Press Office
Media enquiries for this press release – 0203 267 5130
Press Office
Caxton House
Tothill Street
London
SW1H 9NA
London Press Office (national media and London area enquiries only – not questions about personal claims) 020 3267 5144
Out-of-hours (journalists only) 076 59 108 883
England and Wales (local media enquiries) 029 20 586 then 097 or 098 or 099
Scotland (local media enquiries) 0131 310 1122
Follow DWP on:
Published 5 December 2013