News story
Universal Credit now available in nearly 70% of all jobcentres
Universal Credit reaches 492 jobcentres as 22 more start taking new claims from today (Monday 9 November 2015).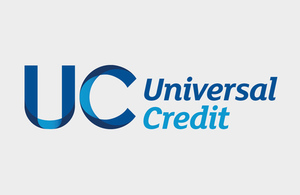 This morning, all new single claimants applying for unemployment benefits at these jobcentres will apply for Universal Credit.
The new system is designed to ensure people will be better off in work than on welfare and means they can receive support from jobcentre staff both in and out of work.
Today, single jobseekers will be able to claim Universal Credit in:
Diss
North Kensington
St Marylebone
Westminster
Exeter
Barnsbury
Finsbury Park
Highgate
Scarborough
Whitby
Honiton
Selby
Haverfordwest
Milford Haven
Pembroke Dock
Tiverton
Aberystwyth
Cardigan
Barnstaple
Bideford
Newton Abbot
Totnes
Are you ready to claim Universal Credit? It's the new benefit that makes it easier to take up a wider range of jobs and get back to work quickly.
How Universal Credit can help you into work
Universal Credit will eventually replace 6 existing benefits:
Jobseeker's Allowance
Income Support
Employment and Support Allowance
Working Tax Credit
Child Tax Credits
Housing Benefit
See the list of jobcentre areas where you can claim Universal Credit.
Published 9 November 2015