News story
Universal Credit in 15 more jobcentres in Sussex, Scotland, Kent and the East Midlands
Today (12 October 2015) 15 more jobcentres start offering Universal Credit – the new benefit that means you are better off in work.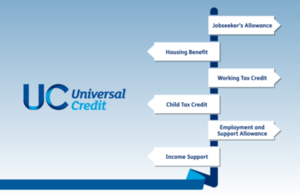 This morning all new single claimants applying for unemployment benefits at these jobcentres will start claiming Universal Credit:
Worthing
Littlehampton
Bognor Regis
Chichester
Tonbridge
Chatham
Ramsgate
Margate
Tunbridge Wells
Ayr
Girvan
Port Glasgow
Greenock
Kidderminster
Evesham
Are you ready to claim Universal Credit? It's the new benefit that makes it easier to take up a wider range of jobs and get back to work quickly.
How Universal Credit can help you into work
Universal Credit will eventually replace 6 existing benefits:
Jobseeker's Allowance
Income Support
Employment and Support Allowance
Working Tax Credit
Child Tax Credits
Housing Benefit
See the list of jobcentre areas where you can claim Universal Credit.
Published 12 October 2015