Press release
Unite day of industrial action over NHS pensions
The union Unite has voted to stage a day of industrial action on 10th May over planned changes to the NHS pension scheme.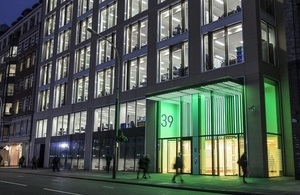 Health Minister Simon Burns said:
"The NHS and those working in the health service should never take action that would harm patients. No concessions will be won through the threat or use of industrial action. Staff should consider carefully whether going on strike is the right thing to do. It is disappointing that some Unite members have voted against the proposals. However, only 25 per cent of Unite members voted.
"We have had extensive discussions with trades unions and employers to ensure that the NHS staff who dedicate their lives to treating us continue to receive a pension which is amongst the best available, as well as being fair to the taxpayer. We realise there are concerns from some staff about working longer – this is why we have set up a group with all unions to look at how staff can be fully supported when working later in life.
"Pension reform is necessary because people are living longer, healthier lives. The Proposed Final Agreement will protect all those within ten years of their pension age from any further change. Most low and middle earners working a full career to their new pension age will receive pension benefits at least as good, if not better, than they get now."
Background
Unite represents just 7 per cent of the NHS workforce. Just a fifth of these – less than 1.5 per cent of the NHS workforce – chose to vote against the pension proposals in this ballot.
Published 17 April 2012