Unique shaft reopens at mining museum
Refurbishment carried out with funding from Government and Heritage Lottery Fund.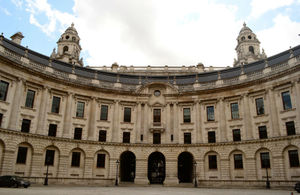 Culture Secretary Jeremy Hunt has opened refurbished exhibits at the National Coal Mining Museum for England in Wakefield, West Yorkshire.
A furnace shaft, believed to be the only one of its kind still in existence, has been repaired and improved - allowing visitors to see inside - after receiving funding from Government and the Heritage Lottery Fund.
DCMS contributed £150,000 towards the work after the shaft was found to be in danger of collapse.
A fire would have originally been lit at the bottom of the shaft to send warm air up and draw fresh air down the main riding shaft 35 meters away to keep the pit ventilated.
Industrial heritage
"The National Coal Mining Museum is hugely important in preserving a key part of our nation's industrial heritage," Mr Hunt said. "The opening of the new furnace shaft will make it an even more fascinating and informative experience for visitors."
Lamproom displays at the museum have also been refurbished. The lamproom was once the colliery workshop and now gives visitors their first introduction to what they will see and do during the underground tour.
Further information
Published 28 June 2012