News story
Unique careers at Dstl
At the Defence Science and Technology Laboratory (Dstl) our work covers a huge range of technical areas from biology and chemistry to engineering and analysis.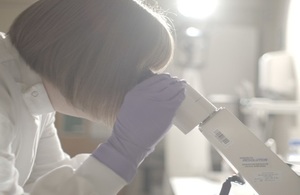 Dstl staff work on some of the most unique and exciting challenges for the defence community. From our apprentices who learn their craft whilst working on everything from military vehicles to specialist electronics, to our scientists who develop and assess medical countermeasures to protect the UK and its armed forces against the threat of chemical or biological attack.
Using the very latest in science and technology (S&T) to protect the UK, the variety of work that we undertake is huge. We've put together this short video to showcase some of our work and provide an insight into what our incredible people do every day.
The challenges we face are constantly evolving and Dstl is always looking for innovative and talented people to join our team. Find out more about working for Dstl.
Our roles are varied and we are looking for talent from across all science, technology, engineering and maths backgrounds as well as project managers, procurement and professional administrators. You could be supporting our work in these capabilities.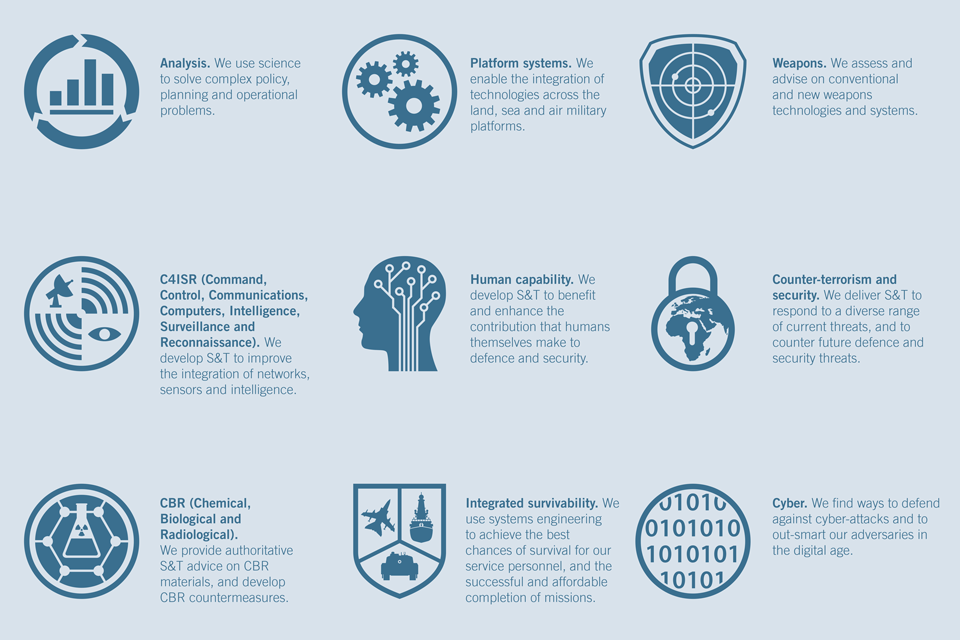 Published 26 July 2017
Last updated 27 July 2017
+ show all updates
Added link to 'Work for us' GOV.UK page.
First published.