Press release
Unemployment rate lowest in over 40 years
The unemployment rate in Britain remains at a 40-year low, according to the latest figures from the Office for National Statistics.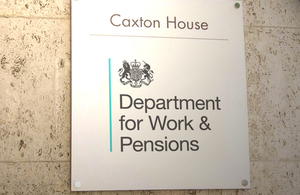 Today's figures also show the employment rate has remained at a record 75.6%, with 197,000 more people in work compared to October to December 2017.
And with the number of black, Asian and minority ethnic (BAME) people in work up 475,000 since 2015, the government is making rapid progress on its commitment to increase BAME employment by 20% by 2020.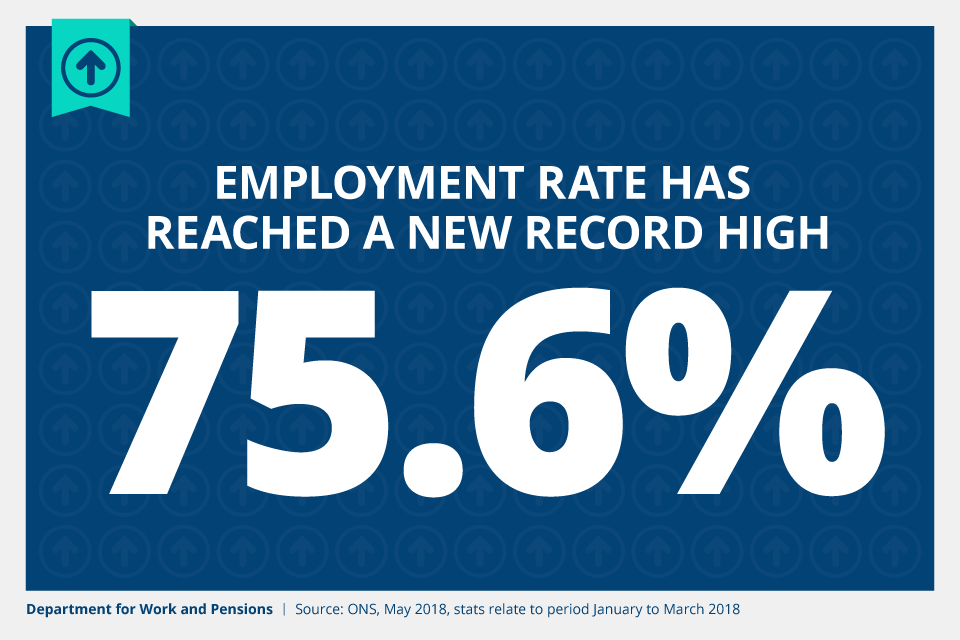 The Secretary of State for Work and Pensions, Esther McVey, said:
Since 2010 we have seen more than 3.2 million people move into work right across the UK. Youth unemployment has fallen by over 40% and the unemployment rate has not been lower since 1975.

Today's figures once again cement that turnaround, with a new employment rate record of 75.6%, and on average over 1,000 people each and every day, since 2010, getting a job.

With wages growing faster than inflation and increases in the personal tax allowance, not only are more people bringing home a pay packet but they are keeping more of their hard earned money for themselves and their families.
Figures also show:
the BAME employment gap has closed to just 10.1 percentage points, a decrease of 1.3 percentage points since 2015 and the lowest the gap has been since the series began in 2001
the number of people in employment has increased by over 3.2 million since 2010
there are 806,000 vacancies in the economy at any one time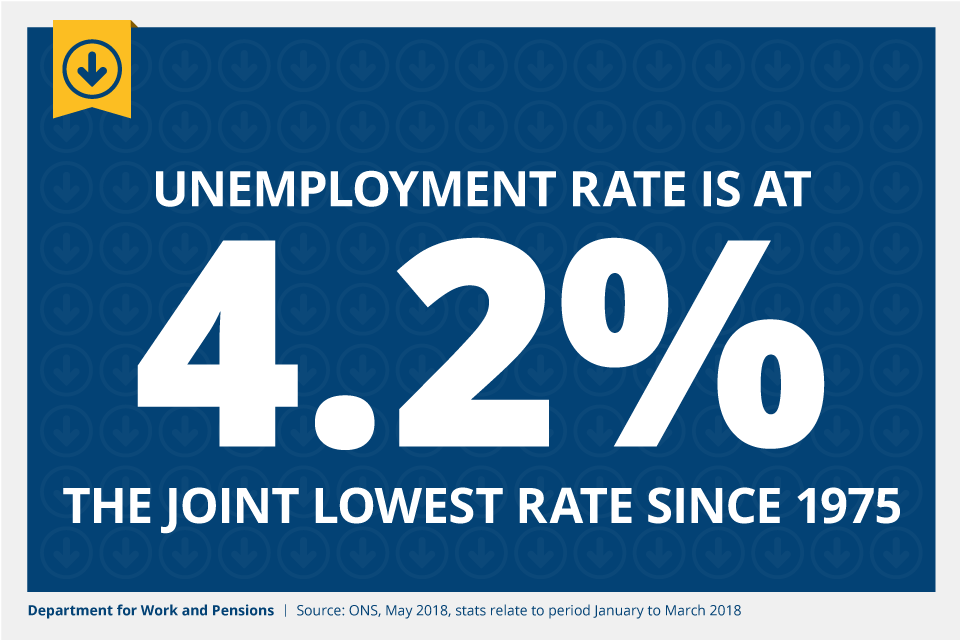 This comes as we have reformed welfare to make work pay, backed businesses to take more people on, and built a stronger, fairer economy. But we want to help even more people benefit from a well-paid job. That's why we are:
Also, the Department for Work and Pensions launched a new 'Find a job' service this week to support thousands of jobseekers into work. The site will continue to allow jobseekers to search for work 24 hours a day, 7 days a week, and will offer jobseekers and employers a simpler and more streamlined way to log in and access their information.
Separate figures out today showed that 870,000 people are now on Universal Credit as the rollout of the new benefit continues. Of these, 36% were in employment (320,000). Through Universal Credit, people are keeping more of their earnings as their Universal Credit payment gradually adjusts when their income climbs.
More information
Contact Press Office
Press Office
Caxton House
Tothill Street
London
SW1H 9NA
London Press Office (national media and London area enquiries only – not questions about personal claims) 020 3267 5144
Out-of-hours (journalists only) 07623 928 975
England and Wales (local media enquiries) 029 20 586 then 097 or 098 or 099
Scotland (local media enquiries) 0131 310 1122
Follow DWP on:
Published 15 May 2018