UK will not opt in to EU asylum directives
Immigration Minister Damian Green has informed Parliament that the UK will not be opting in to two EU asylum directives.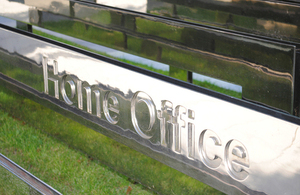 The directives would have restricted our ability to run an asylum system which is both fair and efficient.
The Immigration Minister said: 'This Government does not support a common asylum system in Europe. That is why we have not opted in to these directives and will not opt in to any proposal which would weaken our border.'
Signing up to the Reception Conditions Directive would have forced the UK to allow asylum seekers to work after six months, even if their claims had been refused and they were appealing against the decision.
Unfounded asylum claims
This would have sent out the wrong message, encouraging those who do not need our protection to make unfounded asylum claims. 
It would also have required all detention to be authorised by a judge, whether or not the detainee wanted to apply for bail. This would have placed a burden on our courts and been costly for the British taxpayer.
Opting in to the Procedures Directive would have jeopardised ways of working which enable the UK to manage straightforward asylum claims effectively - in particular the Detained Fast Track which provides speedy but fair decisions for asylum seekers whose claims can be decided quickly.
Published 13 October 2011