News story
UK-wide investment secured to grow the social economy
A number of private sector partners are strengthening their involvement in the UK's rising social investment market.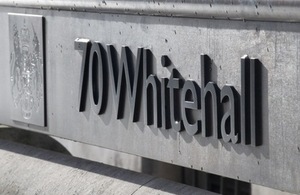 Businesses like Barclays, UBS, Bank of America Merrill Lynch and Janssen Healthcare Innovation are providing match-funding investment to support 6 new start-up incubators as part of the £10 million Social Incubator Fund (SIF).
Social incubators
Social incubators are organisations that support the growth of social enterprises (businesses with a social purpose) that are in their early phases and need intensive support to develop their ideas.
The 6 new social incubators receiving funding today cover sectors such as education, health and technology. They also cover a wide breadth of locations around the UK.
Social Incubator Fund
The SIF releases its next wave of capital today (12 March 2014). The fund was launched in 2012 and is delivered by Big Lottery Fund on behalf of Cabinet Office.
The first round of the SIF has already helped a number of incubators to support new social ventures, expanding their businesses and generating new employment.
Paul Miller, Partner, Bethnal Green Ventures, who received funding in the first round of the SIF said:
Support from the Social Incubator Fund has enabled Bethnal Green Ventures to thrive. We've supported 2 cohorts of ventures with support from SIF, Nesta and Nominet Trust so far. With 60% of the first group already having gone on to raise further funding, we're looking forward to launching the second group very soon.
A notable alumni of Bethnal Green Ventures is Fairphone, which produces a more ethical and environmentally sound mobile phone handset.
Other ventures supported through SIF include StudentFunder, a financial technology business with a social mission to remove financial barriers to education and Third Space Learning, a platform that connects schools to a network of specialist maths tutors. StudentFunder and Third Space Learning are 2 of the first social ventures supported through Wayra UnLtd.
Published 12 March 2014