UK welcomes new Tunisian government's commitment to human rights
Minister for the Middle East Alistair Burt welcomed the commitment from the new Tunisian government and paid tribute to the Tunisian people.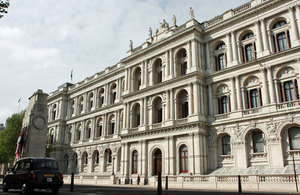 "I warmly welcome the announcement that the new government in Tunisia has committed to sign up to four important international human rights agreements. That this decision was taken by the cabinet during their first session is promising. I hope that it is a signal of the new government's genuine commitment to respect human rights and cement democracy.
"I continue to pay tribute to the courage and determination of the Tunisian people and their inspirational struggle to assert peacefully their rights and democratic aspirations. This is a powerful and encouraging step."
Published 4 February 2011