Press release
UK welcomes new standards to combat money laundering and terrorist financing
UK welcomes new standards to combat money laundering and terrorist financing.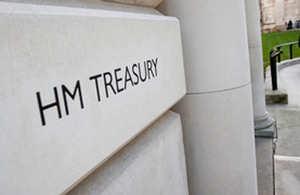 The Financial Action Task Force (FATF), the global standard-setter in the fight against money laundering and the financing of terrorism, has today agreed a new set of standards aimed at combating the global threat of money laundering, terrorist financing and the proliferation of weapons of mass destruction. The UK supports these new standards and the need for FATF and its member countries to promote their implementation.
The FATF Recommendations have been revised to provide governments with stronger tools to take action against financial crime and protect the integrity of the global financial system.  Today's recommendations have been strengthened, specifically in areas which are high risk or where implementation could be enhanced, including dealing with new threats such as the proliferation of weapons of mass destruction, improving transparency and being tougher on corruption.
The revision of the Recommendations will also provide more flexibility to simplify measures that are applied to financial services or transactions that pose a low risk for abuse. This risk-based approach will allow financial institutions and other designated sectors to focus resources more effectively on higher risk areas.
Countries' technical compliance to these recommendations is monitored, assessed and reviewed by FATF members through a peer review, or "mutual evaluation", process. FATF will begin a new round of evaluations on the Recommendations of its member countries in 2013 and will focus much more intensively on assessing how effectively countries have implemented the Standards.
The Commercial Secretary to the Treasury, Lord Sassoon said:
The UK welcomes the revised FATF standards. The integrity of the global financial system will now be better protected through strengthened measures to combat the global threat of money laundering, terrorist financing and of the proliferation of weapons of mass destruction. We are fully committed to implementing these new global standards and will work with international partners in FATF to encourage full and consistent adoption by all countries.
Notes for editors
The FATF's standards are applied by over 180 countries through a global network of money laundering and counter terrorist regional bodies, as well as the IMF and the World Bank.

Over the last two years, a review of the standards has been carried out to ensure that they continue to be relevant and effectively target emerging risks. The outcome of this two year process has been the production of the 40 revised Recommendations released today and are available on the FATF website (opens in a new browser window).
Published 16 February 2012