News story
UK welcomes Maryland decision to repeal death penalty
Foreign Office Minister calls upon all US states to follow Maryland's positive example and the growing trend towards abolition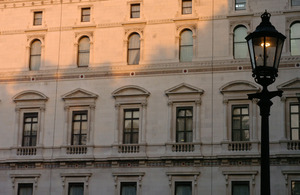 Speaking today, Minister for North America Alistair Burt said:
I warmly welcome the decision taken by the Governor of Maryland Martin O'Malley to sign legislation repealing the death penalty in Maryland. Maryland has become the 18th US state to repeal the death penalty, and the sixth state in the last six years, which reinforces the trend towards abolition. I hope that this decision will inspire other US states which still retain the death penalty to follow Maryland's positive example.
It is the longstanding policy of the UK to oppose the death penalty in all circumstances as a matter of principle. We consider that its use undermines human dignity, that there is no conclusive evidence of its deterrent value, and that any miscarriage of justice leading to its imposition is irreversible and irreparable.
Further Information
Find out about the UK's work to persuade other countries to abolish the death penalty
Published 18 March 2013