Press release
UK welcomes international contributions to support efforts to end Ebola in Sierra Leone
Countries around the world step up to back Britain's efforts to defeat the disease in the West African country.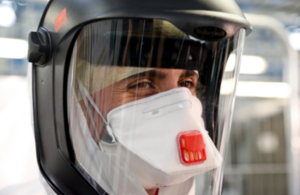 The UK has so far pledged £230 million to help the people of Sierra Leone defeat Ebola. This will build 6 treatment centres across the country, provide food and supplies for thousands of quarantined homes and already has provided over 750 operational beds to isolate and treat cases of Ebola.
As well as giving its own money, Britain has asked other countries across the world to join them in supporting Sierra Leone. So far Norway, Denmark, Cuba, Australia, New Zealand, South Korea and Canada have all agreed to provide health staff for Sierra Leone.
Australia is sending staff to work in the British built treatment centre at Hastings alongside New Zealand. The Norwegians will staff Moyamba, the Danes will staff Port Loko, South Koreans at Goderich and the Canadians will work with UK military and other staff at Kerry Town, along with Cuba.
Estonia is providing much needed disinfectant supplies which are vital for patient and staff safety, while the Netherlands have delivered supplies to the Royal Fleet Auxiliary ship Argus, which is providing transport and logistical support off the coast of Sierra Leone.
At the G20 summit held in Australia last month, the British Prime Minister made sure that Ebola was on the agenda and again urged the international community to act. The UK is walking side by side with Sierra Leone in this fight against Ebola and together we will defeat it.
Notes to editors
Australia has pledged to provide health workers and staff to operate UK treatment facility with New Zealand. The first group of volunteers have already deployed. They all have extensive experience in disease control, and will undertake comprehensive Ebola training in Sierra Leone.
Canada will deploy 40 Canadian Armed Forces health care and support staff to Sierra Leone. Canada's personnel, who received training in the UK this week, will augment the UK medical personnel operating at the UK treatment unit in Kerry Town. Cuba already have health professionals working at the site.
Estonia will provide 19,000 hand sanitizers and more than 3,500 anti-bacterial liquid soaps to supply all the UK's Ebola treatment and prevention centres in Sierra Leone. Purchased by the Government of Estonia and supplied to the UK, they have been sent on to Sierra Leone.
South Korea will provide at least three groups of 10 health workers to support UK treatment centres over the coming months. They will be trained at the RedR facility in Buckinghamshire.
Norway and Denmark have also agreed to provide health workers and vital technical equipment for the UK's Ebola Treatment Centre in Moyamba.
General media queries
Follow the DFID Media office on Twitter - @DFID_Press
Published 12 December 2014