Press release
UK urges commitment to peace as South Sudan crisis talks resume
Minister for Africa urges commitment from all to ending the crisis in South Sudan.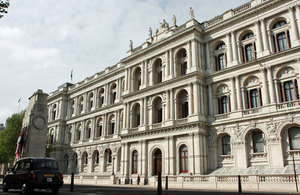 Ahead of substantive South Sudan peace talks resuming in Ethiopia, Minister for Africa James Duddridge said:
I remain deeply concerned about the crisis in South Sudan. The fighting continues and there is an increasing impact on the region with over 450,000 displaced across South Sudan's borders. This is why these talks are so important.

I welcome the region's commitment to secure peace for the people of South Sudan. Regional leaders gave the parties a further 45 days to stop the suffering and agree power-sharing arrangements. That deadline must be respected. I urge the parties once more to end the crisis by building on areas of agreement.

All parties must abide by their commitments to cease hostilities and allow full access to ceasefire monitors. A permanent ceasefire will build confidence and provide space to finalise transitional arrangements. Those in breach will be held to account for their actions.

All the while the humanitarian situation gets worse, with people dying from disease, food insecurity and malnutrition. I call on South Sudan's leaders to put the people first and make peace a reality.

IGAD and the African Union have committed to apply punitive measures against those who obstruct peace. The region should now take steps to apply sanctions against those who do not abide by their commitments. The UN Security Council should also take action soon.
Further information
Follow the Foreign Office on twitter @foreignoffice
Follow the Foreign Office on facebook and Google+
Published 17 September 2014