Press release
UK statement on executions in Indonesia
Following a number of executions in Indonesia, the UK has stated once again its opposition to the death penalty.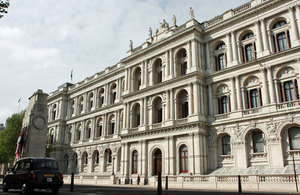 The Minister for Asia, Alok Sharma, said:
We share the concerns of our international partners about executions in Indonesia. As is well known, it is the longstanding policy of the UK to oppose the death penalty in all circumstances. We are troubled by allegations of improper legal processes and reports that individuals executed may have been tortured, or suffered miscarriages of justice.

We call on Indonesia to join the 140 countries around the world who have already abolished, or introduced a moratorium on, the use of the death penalty.
Further information
Published 29 July 2016