UK spectrum use worth £52 billion a year
Report shows 25% real growth in value over 5 years.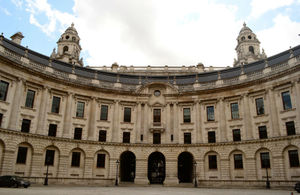 An independent study of the impact of radio spectrum on the UK economy has found its use is worth more than £50 billion a year.
The Analysys Mason study, commissioned by government, found spectrum use was valued at £52 billion in 2011, an increase of 25% in real terms since a similar study was carried out in 2006.
Mobile services account for nearly 60% of this value, with broadcasting responsible for another 20%. Other sectors considered include the use of Wi-Fi on mobiles, microwave links, satellite links and private mobile radio.
The findings support government plans to release 500 MHz of public sector spectrum to unlock growth and drive innovation in the UK economy.
"Ongoing market, technical and commercial trends all point towards continued growth in the public mobile sector, suggesting its importance to the UK economy will continue to increase," said Philip Bates, Senior Manager at Analysys Mason and lead author of the report.
Other key results of the research include:
public mobile communications are supporting a supply chain generating annual revenues of around £20 billion and supporting 75, 000 jobs
broadcasting services support a supply chain worth around £16 billion a year and support 40,000 jobs
Further information
Published 5 November 2012