Press release
UK response to Hong Kong vote on electoral reform
A proposal to reform Hong Kong's electoral system has been vetoed.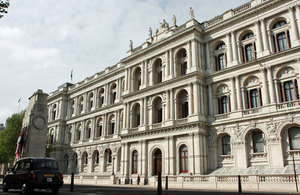 On 18 June Hong Kong's Legislative Council members voted on a proposal put forward by the Hong Kong government for a new electoral system for future Chief Executive elections. The proposal did not receive the required two-thirds majority in the Legislative Council.
Speaking after the vote, FCO Minister of State Hugo Swire said:
The UK is disappointed by the outcome of this electoral reform process. We continue to believe that a transition to universal suffrage is the best way to guarantee Hong Kong's stability and prosperity, and is in everyone's interest. We hope that a constructive dialogue on future reforms can be established, reflecting the aspirations of the people of Hong Kong and in accordance with the Basic Law.
Published 18 June 2015